SCR ELECTRONIC COMPONENTS
Established in 1978 SCR electronics ltd mission is to provide quality service, maintain a knowledgeable sales staff and guarantee same day shipments, while carrying an extensive inventory, serving industrial and commercial industries worldwide.
SCR Electronics has built an enviable reputation as a distributor of electronic components over the years. Excellent service combined with 99.9% order and shipping accuracy Offers a very powerful supply solution to meet customer demands.
Since the beginning, SCR main pursuit has been providing excellence through customer service. Customers can expect a high level of service when they contact our sales department.
The SCR website is the established primary channel to market. Our Customers can order products from SCR through our convenient, user-friendly website.
With more than 18,000 items lines online engineers and purchasers often look to SCR for prototyping and production due to its broad range of product solutions from over 60 world-class suppliers.
Our relationships with our suppliers are a key strength in allowing us to maintain the high standards of product availability and supply for our customers. The broad range of our product means that we supply to a wide range of customers from all areas of the electronics industry.
SCR`S 2,500-square-meter distribution center is located in Holon, Israel and currently stocks over 100,000,000 parts. The distribution center uses bar code technology to accommodate paperless pick and put-away processes. The streamlined system allows for same day shipping on orders placed up to 12:00 pm
To make your business life easier, SCR is now your one-stop shop source for a huge range of products.
[formidable key=rfq]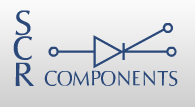 WebSite:
http://www.scrltd.com/
Company ID: 512050402
Address: Kiryat Sharet, HOLON, ISRAEL
Contact:
Phones: +972-3-5596755
Faxes: +972-3-5598237
CABLES & WIRES

COMMUNICATION

CONNECTORS AND ADAPTERS

DISCRETE SEMICONDUCTOR COMPONENTS

DISPLAYS

ELECTRO-OPTIC

ELECTROMECHANICAL COMPONENTS

INTEGRATED CIRCUITS (ICs)

MECHANICAL PARTS

MICROPROCESSORS & MEMORY CIRCUITS

MODULES LINEAR IC'S

PACKAGING

PASSIVE COMPONENTS

POWER SOLUTIONS

PRODUCTION EQUIPMENT, MATERIALS AND SOLUTIONS

RF & MICROWAVE

SUB ASSEMBLIES

SWITCHES

TESTING EQUIPMENT / SOLUTIONS