Lewenstein Technologies LTD
Lewenstein Technologies, Ltd. (L-Tech), a privately owned company, has been providing quality engineering and electromechanical systems for over 70 years.
Recognizing our unparalleled record of reliability, the world's most sophisticated components manufacturers regularly turn to L-Tech as their representative in Israel. We are especially pleased to represent firms that are recognized leaders in their fields not only because of their cutting-edge, high-quality products, but also thanks to their commitment to personal service, technical support and customized solutions.
Close, productive relationships with these leading suppliers, along with our dedicated service teams, have made L-Tech the trusted name in customized end-to-end precision engineering solutions.
Adapting Niche Technologies
L-Tech regularly adapts cutting-edge niche technologies to meet the most demanding of client requirements, no matter how sensitive the system or how complicated the engineering challenge. From the development, engineering and prototype stages, through assembly, integration and production, we pride ourselves on precision and creative innovation in the following technology fields:
• Motion Control and Drive Systems
• Micro-Precision System and Mechanical Components
• Fasteners and Tools
• Electronic Components
• Vision Systems
Our highly skilled and experienced technology teams have successfully integrated our global partners' precision products in a wide array of industries:
• Defense & Homeland Security
• Medical Devices
• Electro-Optics
• Semiconductors
• Traffic Control & Plate Recognition
• Automation industry
• Robotics
• Aerospace &Aviatio
• Renewable Energy
• Telecommunications
We are also proud to provide quality subcontracting services for drive and motor system wiring, engineering and integration.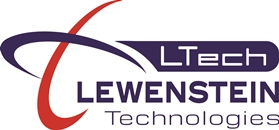 WebSite:
http://www.l-tech.co.il/
Company ID: 513463323
Address:
9 Bareket st. Kiryat Matalon, Petach Tikva, ISRAEL
Contact: Tzachi Movshovitz
Phones:
+972-3-9780800
Faxes:
972-3-9780829
CAMERAS

ELECTRO-OPTIC

ELECTROMECHANICAL COMPONENTS

ELECTRONIC SUBSYSTEMS

GREEN ENERGY

MACHINE VISION

MECHANICAL PARTS

MOTION CONTROL

PACKAGING

PLC (PROGRAMMABLE LOGIC CONTROLLER)

POWER SOLUTIONS

SUB ASSEMBLIES

SWITCHES

TOOLS