Advice Electronics ltd
Advice Electronics Ltd established on 1988, Advice is a leading company in the Power supply systems; Uninterruptible power supplies (UPS), Renewable energy, Battery solutions, communication solutions, Company Portal & Business Solutions.
Advice Electronics is a leading company in the power field with a professional R&D, marketing,
sales and technical support team, includes highly qualified employees skilled into power systems and communications filed "Total Quality Assurance and Customer Satisfaction" are the central goals of our company Advice has ISO9001 approved.
Advice Electronics are experts on the Israeli Market; our goal is to offer total solutions that satisfy our customer's requirements.
We have earned a good reputation based on the quality, competitive prices, cost effective and Punctuality delivery of our products.
Power supplies: Standard models widely used in automation, communication, LED lighting, medical,
Modular, DC/ AC, AC/DC and DC/DC, Standalone battery based solar power systems
Solar Energy solutions: Battery based renewable energy systems, hybrid systems with battery backup for energy storage, Grid Inverters, Off Grid inverters, monitoring and control systems for Solar Sites/ Plants
UPS: UPS up to 4 megawatt that can answer to a wide range of solutions to the defense and back up field;
Communications: all solutions under one roof:
Wireless networking solutions IN/ OUT DOOR structures, wide range of switches in all levels of management,
KVM switches and drawers, POE, optical converters and inverters Cases, IP Cameras and phones, Server Cabinets / Communication solutions
Skilled sales team as support staff with experience available to our clients to match the optimal solution needs.
Company Portal, Business Solutions:
Advice Business Solutions Development Department markets the the "Magicnet" – modular company portal
Solutions built for business grants: module sales, marketing module, service module and other business solutions,
The "Magicnet" workes with many ERP software such as SAP and Hashavshevet.
All those solutions enable our engineering department finding the most effective, timely and economic solutions
for our customer applications with either a standard, modified or a totally customs made product (customized).
Our professional service department combines experience and innovation in repair and calibration in our authorized laboratory.
Advice Electronics represents a variety of well-known manufacturers:
MeanWell, Eltek, Kepco, Vox Power, EOS power, Bellnix, Power Mate, FSP, Cotek,
Trojan, Monbat, Solaredge, Fronius, Refu etc.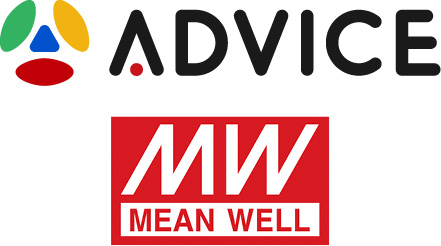 WebSite:
http://www.advice.co.il/
Company ID: 511393159
Address:
16 Atir Yeda st. Kfar Saba, ISRAEL
Contact: Sharona Cohen
Phones:
+972-3-9000910
Faxes:
+972-3-9038222
BATTERIES PRODUCTS

COMMUNICATION

CONNECTORS AND ADAPTERS

CONSULTATION

ELECTROMECHANICAL COMPONENTS

ELECTRONIC SUBSYSTEMS

GREEN ENERGY

LAB EQUIPMENT

PASSIVE COMPONENTS

POWER SOLUTIONS

TESTING EQUIPMENT / SOLUTIONS