NISKO TECHNOLOGIES (previous IES ELECTRONICS AGENCIES)
NISKO TECHNOLOGIES, a subsidiary of the Nisko Ardan group is a leading Representative & Distribution Organization within the Israeli Hi-Tech market. The company consist of 2 product line groups:
Embedded & Vision solutions
Test & Measurement equipment
Our embedded group includes industrial oriented professionals that provide with a hands-on perspective. The group's experience contributes to an innovative approach and enables the company to offer state-of-the-art computing and vision solutions. From the smallest rugged MIL-STD PC to a 3D display.
We provide our customers with design, integration and service for a variety of products. We represents world-wide leading computing brands, such as Advantech, Alpha Data, Artesyn, Data Path, DFI, Durabook, Euresys, Meritec and more. This gives us a great advantage price and service wise. Each of our vendors is a high-quality brand tested under international standards. Our turn-key solutions use those components in order to achieve a reliable product that complies with international standardization and MIL-STD. As a direct distributer we are able to offer the most cost-effective solution with experts' support.
The system integration is made in our ISO qualified labs. The integration is made according to structured production files and going through quality assurance procedure.
The Test & Measurement division offers high end equipment and services for the Test & Measurement range of applications. We deliver the most comprehensive Testing Solutions by representing leading vendors such as JDSU, DEKTEC, Electro Rent, Boonton and others supporting different applications and services.
One may find among our customers: R&D centers/NEMs, Service Providers, Operators, Government & Military etc. From the very large OEM's to A large number of Start- Up's and emerging companies.
The T&M group offers a team of sales and technical experts. We provide with local support and professional services. This added value of local support is derived from many years of hands-on experience. This experience is being practiced with an expert "ISO Certified" repair lab. We provide with repairing services and upgrades in our lab, supporting refurbished equipment and latest upgrades
Each group is an independent business unit that uses cross-organizational solutions in order to provide a one-stop-shop concept. Our Telecom computerized solutions can use Test & Measurement equipment and relevant experts, and at the same time we can offer a computer-based medical, industrial or a defense oriented solution for the relevant vertical market segments.
The synergy between the IES groups and the cooperation within the Nisko organization companies enables us to provide with a wide range of products and innovative applications. Technical support is the underlying factor in our operation and a source of great pride to IES. Since its establishment, IES has adapted a unique solution-driven approach. We offer our services from the very early consulting stage, through the design phase and up to full project deployment.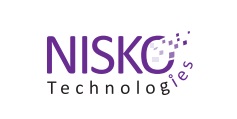 WebSite:
http://www.nisko-ies.com/
Company ID: 511137069
Address:
2A HABARZEL ST. Tel Aviv, ISRAEL
Contact: Tali Vaza
Phones:
972-3-7530700
Faxes:
972-3-7530701
ASIC / FPGA

BOARD DESIGN

CABLES & WIRES

CAMERAS

COMMUNICATION

CONNECTORS AND ADAPTERS

CONSULTATION

DISPLAYS

ELECTROMECHANICAL COMPONENTS

ELECTRONIC SUBSYSTEMS

EMBEDDED SOLUTIONS

ENCLOSURE COOLING SOLUTIONS

INDUSTRIAL MEMORY

LAB EQUIPMENT

MACHINE VISION

MANUFACTURING & PCB

MICROPROCESSORS & MEMORY CIRCUITS

PASSIVE COMPONENTS

PC'S, WORK STATIONS & INDUSTRIAL COMPUTERS

PLC (PROGRAMMABLE LOGIC CONTROLLER)

RF & MICROWAVE

SUB ASSEMBLIES

SWITCHES

TESTING EQUIPMENT / SOLUTIONS