Niev Pacific Connections
Niev Pacific Connections provides its customers with high quality, cost effective power products and solutions.
Since 2007 we have been supplying the Israeli High Tech industry products and systems which will make it more competitive in the domestic and global markets. This is achieved by: Providing technology advantages, keeping high standards of reliability and reducing cost.
Our business is built on honesty and integrity in our dealings with customers and suppliers. Our people have 20 years experience combining engineering and commercial expertise with suppliers and customers from the Israeli and international markets.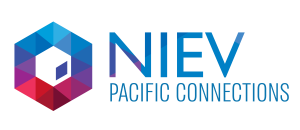 WebSite:
https://www.4niev.com/
Company ID:
Address:
5 Volman St, Tel Aviv Israel
Contact: Nathan Schumann
Phones:
0722332263
Faxes:
0722332264
CABLES & WIRES

CAMERAS

CONNECTORS AND ADAPTERS

ELECTRO-OPTIC

ENERGY MANAGEMENT

FAB EQUIPMENT

LAB EQUIPMENT

LASER

LIGHTING

MACHINE VISION

PLC (PROGRAMMABLE LOGIC CONTROLLER)

POWER SOLUTIONS

RF & MICROWAVE

SEMICONDUCTORS TEST & FA

SENSORS

SERVO DRIVE

SURGE PROTECTION