ELINA Electro-Mechanics Ltd.
ELINA Electro – Mechanics Ltd. (established) in 1992, under the direction of Mr. Aviel Pinkweiss is acting as an exclusive representative and sole agent of leading manufacturers from around the world in Israel.
We serve clients of all market segments like Medical, Telecommunications, Military, Aviation and Space. Because of our vast experience know-how and personal relationships with key members of our principals, we can offer professional counseling for engineering and manufacturers.
In addition to technical support we offer also commercial assistance should the customer is interested in coordinating a direct purchase from our manufacturers. We do also act as resellers, holding local inventory for short lead time and fast support of new developments.
Our customers enjoy a professional advice allowing them to get the appropriate solution which is most efficient for them.
We are ISO 9001:2008 certified.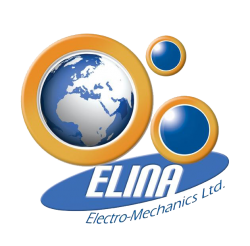 WebSite:
http://www.elina-em.com
Company ID: 511658197
Address: 8 Hanagar St. Kfar Saba, Israel
Contact: Aviel Pinkweiss
Phones: 09-7653030
Faxes: 09-7660640
CABLES & WIRES

COMMUNICATION

CONNECTORS AND ADAPTERS

DISPLAYS

ELECTROMECHANICAL COMPONENTS

FIBER-OPTIC

METALS FOR INDUSTRY

MOTION CONTROL

PASSIVE COMPONENTS

POWER SOLUTIONS

RELAYS

SENSORS

SWITCHES

TOUCH SCREEN