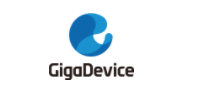 GigaDevice, founded in Silicon Valley in 2005, is a leading fabless supplier. The company has successfully completed the IPO at Shanghai Stock Exchange in 2016. Committed to building a complete ecosystem with three major product lines—Flash memory, MCU and sensor—as the core driving force, GigaDevice can provide solutions for a broad set of applications in the fields of industrial, automotive, computing, consumer electronics, IoT, mobile, networking and communications.
GigaDevice is among the companies that pioneered SPI NOR Flash memory and is currently ranked number three in the world in this market segment with accumulated shipments nearly 16 billion since its inception. GigaDevice GD32 MCU, a key player in high performance 32-bit general purpose microcontroller market, has more than 2,000 customers, with more than 600 million units shipped, and over 370 part numbers from 28 family series in a variety of applications. In addition, GigaDevice delivers touchscreen controller sensor and fingerprint sensor to world-renowned mobile makers around the globe, with its touchscreen controller sensor ranked No. 4, and the optical fingerprint sensor ranked No. 3 in the world.
Since 2007, GigaDevice has filed thousands of patent applications with 700+ patents granted. More than 70% of its employees are in research and development, which continues to differentiate our products from competitions in the market. The GigaDevice management team embodies leading semiconductor industry experience from renowned companies in California's Silicon Valley, Korea, and Taiwan. GigaDevice is ISO9001 and ISO14001 certified by DQS.
GigaDevice operates a manufacturing model based on strong relationships with: foundry, assembly, and test subcontractor partners. GigaDevice believes this well-defined fabless manufacturing model provides us with a competitive advantage over the conventional fabrication-based Integrated Device Manufacturers because the capital equipment expenditure to maintain advanced memory process technologies is beyond the market return of many IC memory market segments
---